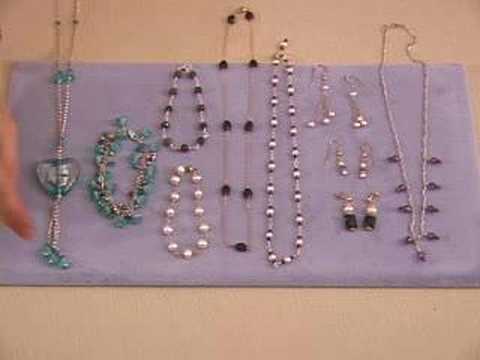 10 Tips For Wirework

By Vexia Michele
Want to make your own jewelry and accessories?
Here's the deal, getting to grip with some of the materials and techniques can be complicated! Need some tips to help you out? Here are 10 tips that you can do!
1. Gets some good jewelry making pliers! Yup, the ones with cushioned grips which are comfy to hold. They good for crimping successfully without hurting your hand!
2. Be prepared to have "awful" hands. You see, when you do a lot of wirework, eventually you'll develop calluses where your pliers rest. Broken fingernails and your hands will be covered in pricks and scratches.
3. Be prepared for your wire to snap! So, know it well! It takes time to get to know your wire and be able to tell when the next twist is a twist too far.
4. Use glass beads, not plastic. Why? 2 reasons! First, glass beads look much nicer and second if you miss thread the wrong bead and notice 20-30 beads later, you can always break the rogue bead off with some heavy pliers.
5. Get more space! Even though all the bits of this hobby are relatively small, all your beads, wire and tools can take up a unexpected amount of space. It probably won't all fit in one drawer!
6. Develop quick reflexes. Wire can go ping at any second! Be ready to move your face out of the way to evade getting your eyes scratched. Wear safety goggles is wise! But it kind of impossible to work with tiny beads with something over your eyes.
7. Get some good storage! Better the one with each compartment self contained, with its own lid, to avoid accidental jumbles.
8. Buy a bead board. They're cheap and worth every cents as they keep you beads and materials safe.
9. Don't work with cold or sweaty hands. Dry them out before you get busy!
10. Don't get your beads out in a room with deep pile carpet. You'll lose half of them and end up breaking your vacuum cleaner.
Know more tips for wirework in Secrets for Jewelry, or you can visit our website http://www.db-dp.com/wire-work-secrets.